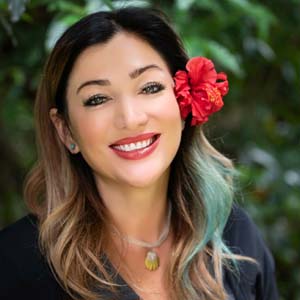 Christie Mitsumura
Loan Officer
Christie joined the Pacific Island Team at V.I.P. Mortgage, Inc. with more than 19 years in the financial industry. Having served as a Branch Manager, Broker, and Loan Officer for local mortgage companies on Oahu and Maui, Christie has experience in all aspects of the industry.
Her enthusiasm and desire to help her clients find the right financing is evident through her diligent work, positive attitude and warm, welcoming style of doing business. Throughout her career, Christie has received several prestigious statewide and national awards recognizing her work as a top loan producer.
A woman of many talents, outside of the office Christie is a volunteer of the disaster action team for the American Red Cross, rescue diver, conservationist, accomplished pianist, and costume designer. She enjoys cave and wreck diving, hiking, kickboxing, yoga, Japanese cuisine, French champagne, and spending quality time with her three children.
Christie gains pride with the success of those around her. Her professionalism, passion, and commitment are present with every home buying experience. Christie knows that every loan is not just a transaction – it is creating a life-long dream.